Develop your craft. Do great work.
We are an award-winning, people-based architecture practice with capabilities in multiple sectors, including residential, retail, workplace, hospitality, and community across the Bay Area and beyond.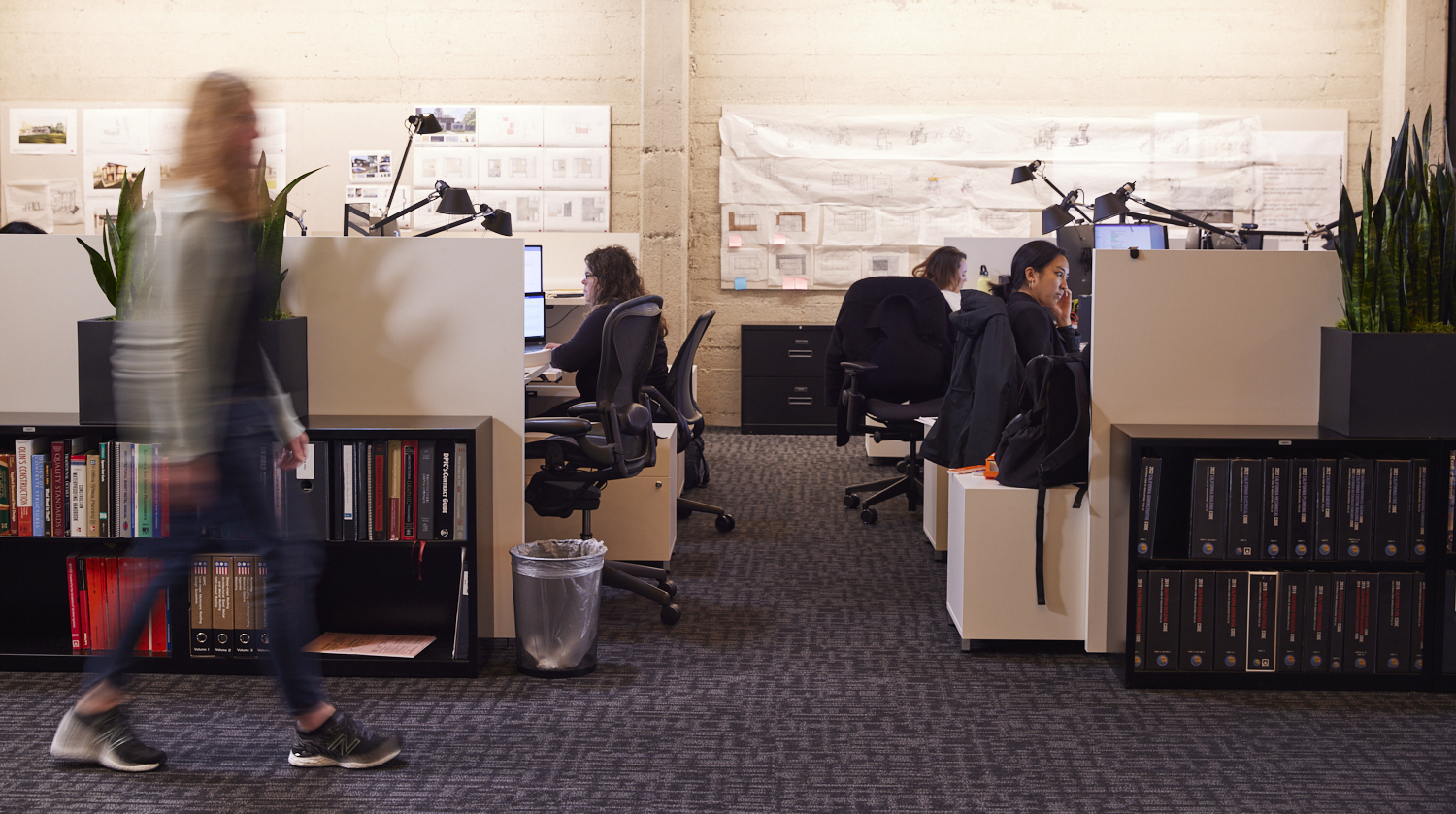 Our goal is excellence in all aspects of architectural work, including our workplace culture.
When we hire, we look for people who are motivated, adaptable, and growth-oriented, aspiring to do the best work of their career.
We believe investing in the professional growth and personal well-being of our people not only helps them connect meaningfully with their work but enhances the quality of our architecture.
Our business runs on the creative energy of our people. We actively support our people in finding balance between the demands of work and life. That's why we offer generous personal time off and regularly encourage it. It's all part of our commitment to fostering a creative work environment.
We also believe in communicating with transparency. Throughout the year, we share and discuss our firm's goals and objectives, business plan, and company financials.
We've been serving clients for over 25 years and are excited for the future. We're always looking for bright, motivated people to join our team to create architecture that makes the world a better place.
Benefits
We offer competitive salaries, full benefits, a transit-friendly brand-new workplace, and opportunities for professional growth.
Competitive Compensation
Competitive salaries based on experience
401K retirement plan
Bonuses
Profit Sharing (401K)
Flexible Workspace
Hybrid work schedule
Combined PTO
9 paid holidays
10 remote days a year
Summer hours
Wellness
100% employer sponsored health, dental, vision & life insurance
Ergonomic sit/stand workstations
In-house bike parking and shower
Weekly lunches
Yoga and other wellness perks
Professional Development
Robust in-house mentorship program
Annual professional development stipend
Architectural licensure support – AXP & ARE
Frequent tech upgrades
Community Engagement
Employer sponsored charitable activities
Arch Camp initiative for local high school students
Volunteer days and sponsorships
Team Building and Perks
Quarterly office outings
Weekly happy hours
Commuter benefits
Retail discount program
Current Openings
Project Manager - Community & Commercial

Project Manager - Residential

Project Manager - Hospitality

Project Architect - Residential

Project Architect - Hospitality & Commercial

Project Architect - Community & Commercial

Job Captain - Residential

Job Captain - Hospitality & Commercial

Job Captain - Community & Commercial

Designer