San Francisco, CA /
Kaiyo Rooftop
A stunning rooftop bar and restaurant paired with panoramic views.
Hospitality
Brick x Brick Hospitality
San Francisco, CA
Kaiyo Rooftop is a Japanese-Peruvian Nikkei rooftop bar and restaurant near the Mission Bay waterfront. We worked in close collaboration with our client to create a destination rooftop oasis.
Richly textured design elements and lush greenery transform the space, located on the rooftop of the Hyatt Place Hotel. Kaiyo's bar is the focal point and features a custom-designed metal screen that frames the back bar shelving. Vibrant green handmade tile, a luminescent quartzite bar top and woven light fixtures complete the tropical look.
A variety of built-in banquettes and tables offer flexible seating options and strategically placed heaters and clear windscreens provide comfort and protection from the elements while maintaining openness and maximizing the stunning city views.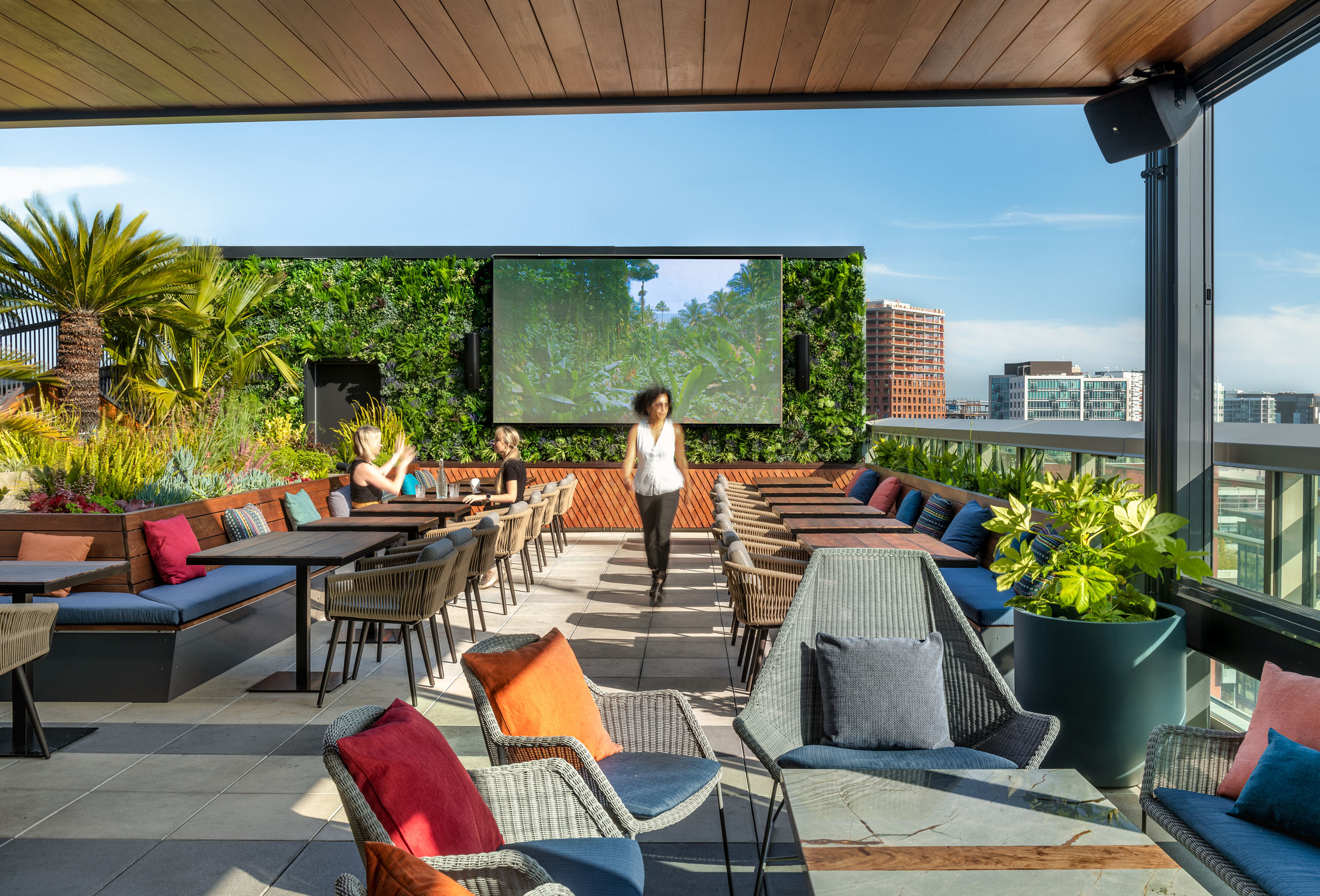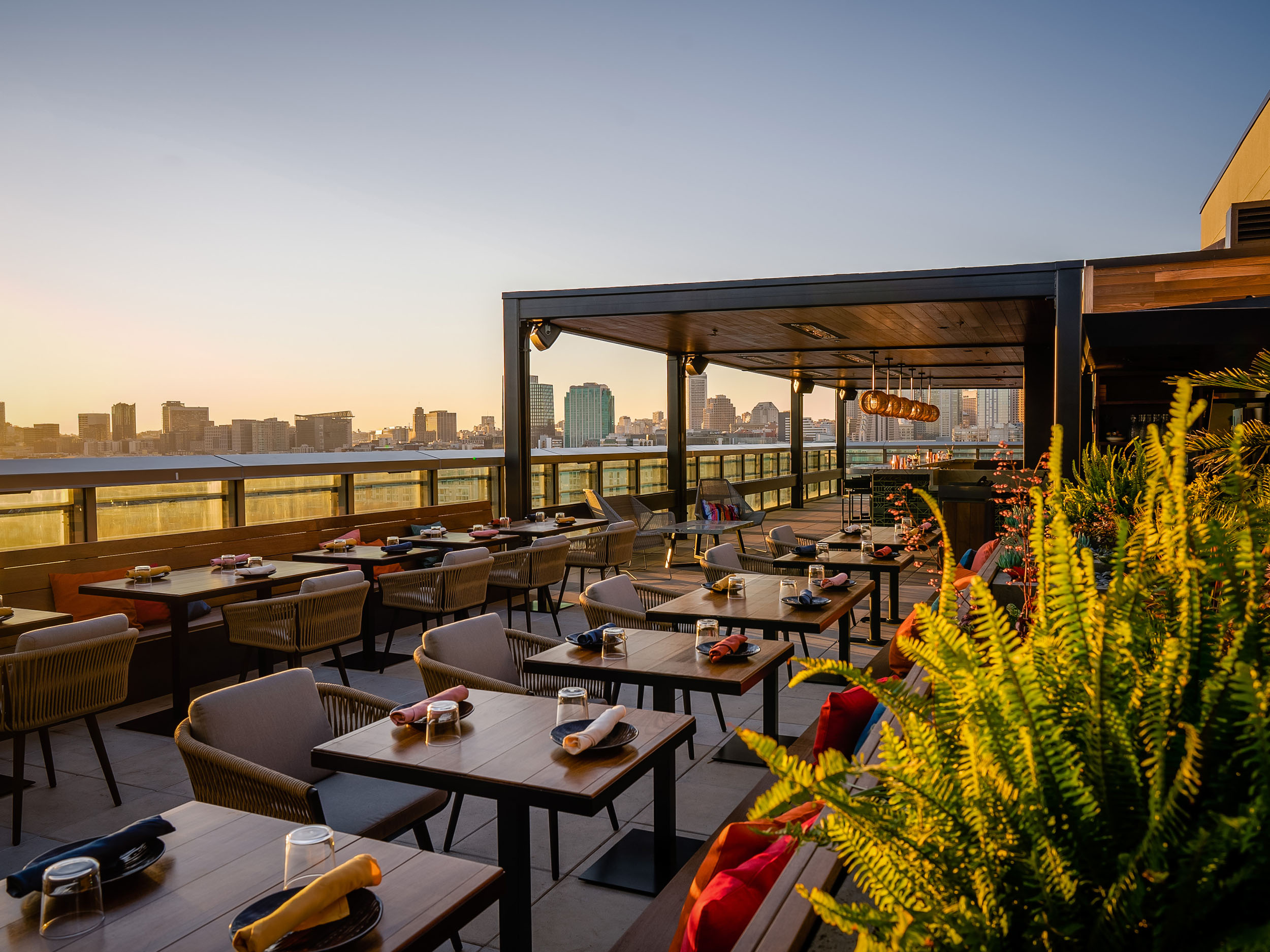 Design and atmosphere inspirations were drawn from the lush greenery setting the Amazon is known for. I like to think of Kaiyo Rooftop as a tropical oasis that evokes a feeling of vacation or escapism. I enjoy working with Jonathan Tsurui and his team at WDA. They're a collaborative partner who understood my vision.
John Park / Founder and President, Brick x Brick Hospitality